Students
We desire our youth to learn about Christ's love in a friendly and safe environment. We understand today's world isn't easy.  We are on a journey – growing students deeper as disciples of Jesus Christ, with an emphasis on learning and practical application of Biblical truth. Our youth staff teaches biblically-based relevant topics for students to help them thrive in their culture and passionately impact their world for Christ.
Sunday Morning at 9:00 am begins with morning worship and at 10:45 we break into age appropriate groups.   There are also multiple events and activities promoting building relationship, character and spiritual growth in students.
Sunday Evenings at 6:00 pm to 8:00 pm Jr. and Sr. High meet for a YOUTH WORSHIP EXPERIENCE.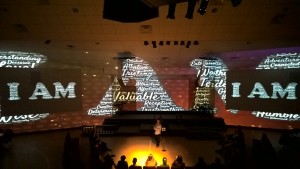 6:00 – 6:15 Connection Time – Hanging out & Music Videos
6:15 – 6:30 Interactive Group Time – Time to get to know each other in a fun and entertaining way.   Example: Would you rather questions?
6:30 – 6:50 Worship Time – Interactive, Relevant, Current, worship time lead by our Youth Pastor and youth band.
6:50 – 7:20 Lesson Time – Multi Media driven Biblical Teaching that encourages Spiritual, Emotional, and Physical Health.
7:20 – 8:00 Life Group Times – Life Groups where you will discuss the lesson presented in an environment that is Safe, Age appropriate, and Gender appropriate.
Thursday Nights 6:30 pm – 8:00 pm youth hang out.
If you would like more information on our youth program and activities, or would like to know how you and your family can be involved, please contact Pastor Eddy Haney, at 856-696-4380 x 102 or ehaney@havenofvineland.com
Click here for Senior High                                   Click here for Junior High