Kidz Plug'd In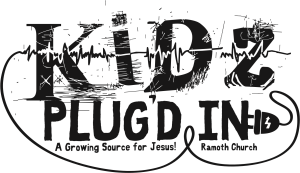 Kids will experience God's love for them in a way that is unlike your average church.  We strive to provide a message that is real, relevant, and relational.  Ramoth is a safe place where kids can relax, have fun, learn from God's word, and build lasting relationships.
Kidz Plug'd In is for children birth through fifth grade, and offers Sunday morning groups at 9:00 am, 10:45 am and 6:00 pm. Pioneer Club runs on Thursday evenings for children 3 years old through fifth grade.
For your first visit, please allow a few extra minutes to check-in your children.
If you have questions about our children's program, or would like to know how you and your children can be involved, please contact any of the following; Children's Director, Terri Clay- tclay@havenofvineland.com  x 100,  Elementary Director, Stacy Berry- sberry@havenofvineland.com, Pre-school Director, Stephanie Goldy- serbeck_4@msn.com
Events:
High Voltage Fun Night (4th & 5th Grades) – The First Friday of Each Month 6:00 pm – 8:00 pm     For event details contact sberry@havenofvineland.com 
 
_____________________________________________
NEW
PIONEER  CLUBS
Thursday Nights @ 6:30pm   Join In Anytime!!
Thursday Nights 6:30p-8:00p
Kids will learn about God, the bible and  themselves as they explore fun activities, make new friends while learning to put "Christ in every aspect of life."
Questions?  Ask our Thursday Night Director – Pam Morschauser – morschauser680@comcast.net