Kidz Plug'd In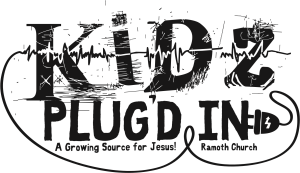 Kids will experience God's love for them in a way that is unlike your average church.  We strive to provide a message that is real, relevant, and relational.  Ramoth is a safe place where kids can relax, have fun, learn from God's word, and build lasting relationships.
Kidz Plug'd In is for children birth through fifth grade, and offers Sunday morning groups at 9:00 am, 10:45 am and 6:00 pm. KidZone runs on Thursday evenings for children 3 years old through fifth grade. Nursery is available.
For your first visit, please allow a few extra minutes to check-in your children.
If you have questions about our children's program, or would like to know how you and your children can be involved, please contact our Pastor to Families with Children, Lois Satterfield at 856-696-4380 x105 or lsatterfield@havenofvineland.com or Terri Clay tclay@havenofvineland.com  x 100
Events:
Avengers Fun Night (4th & 5th Grades) - The First Friday of Each Month 6:00 pm – 8:00 pm     For event details contact sberry@havenofvineland.com 
  
NEW March 1, 2015

Sunday Nights 6:00p-8:00p         
Kidz Charged!
Fun Filled Monthly Themed Nights!
March 1: Movie Night…..Wear your PJs, bring a blanket, sleeping bag and pillow.  We will be having popcorn, fruit snacks and Capri Sun while watching this Disney classic; Beauty and The Beast
March 8: Ms. Stacy's Birthday Party…..a night of fun playing pin the nose on Olaf, twister, giant Jenga, egg spoon races and other party favorites.  We will be having cupcakes and juice to celebrate…. come ready to party!
March 15: Scavenger Hunt…..a night of searching for fun items throughout the building.  Come be on one of our teams.
March 22: Minute To Win It!…..Kidz Charged Style. You won' want to miss it.
March 29: Creativity Night!…..Making lots of fun things for Easter.
____________________________________________
Easter Egg Hunt March 28 @ 10am
We will provide a bag for you to collect your goodies.  Just show up!!
_____________________________________________
VBS 2015 July 13—17 &  Family Celebration on the 19th @ 6:00pm
6:00pm – 8:30pm
EVEREST  embark on an icy expedition where kids overcome obstacles with God's awesome power.  Anchor kids in rock-solid Bible truths that will guide them through life's challenges.  For kids age 3 to 5th grade.  (Jr. High Week is also running this same week, grade 6-8)
Questions?  Ask our VBS Pre-School Director – Stephanie Goldy or VBS Elementary Director – Becky Snyder 856-696-4380
_____________________________________________
NEW
September 2015    
PIONEER  CLUB
Thursday Nights 6:30p-8:00p
Kids will learn about God, the bible and  themselves as they explore fun activities, make new friends while learning to put "Christ in every aspect of life."
Questions?  Ask our Thursday Night Director – Pam Morschauser  856-696-4380